There's so much to experience in a visit to the Oxbow Hotel in downtown Eau Claire, WI – thoughtfully-designed rooms and furniture, locally-curated food and drink, world-class local and national musicians, and so much more. But an equal part of the Oxbow experience is art. Our gallery, rooms, corridors, and walls inside and out are covered in original work from local artists both literary and visual. So art is important to us at the Oxbow. In fact it's so important that we wanted to bring more of it into the community that surrounds us, for both locals and our traveling guests to enjoy. That's what spurred the Oxbow's Artist in Residence Program.
---
2021 ARTIST – SYLVIA ANNELISE HECHT – OSCEOLA, WI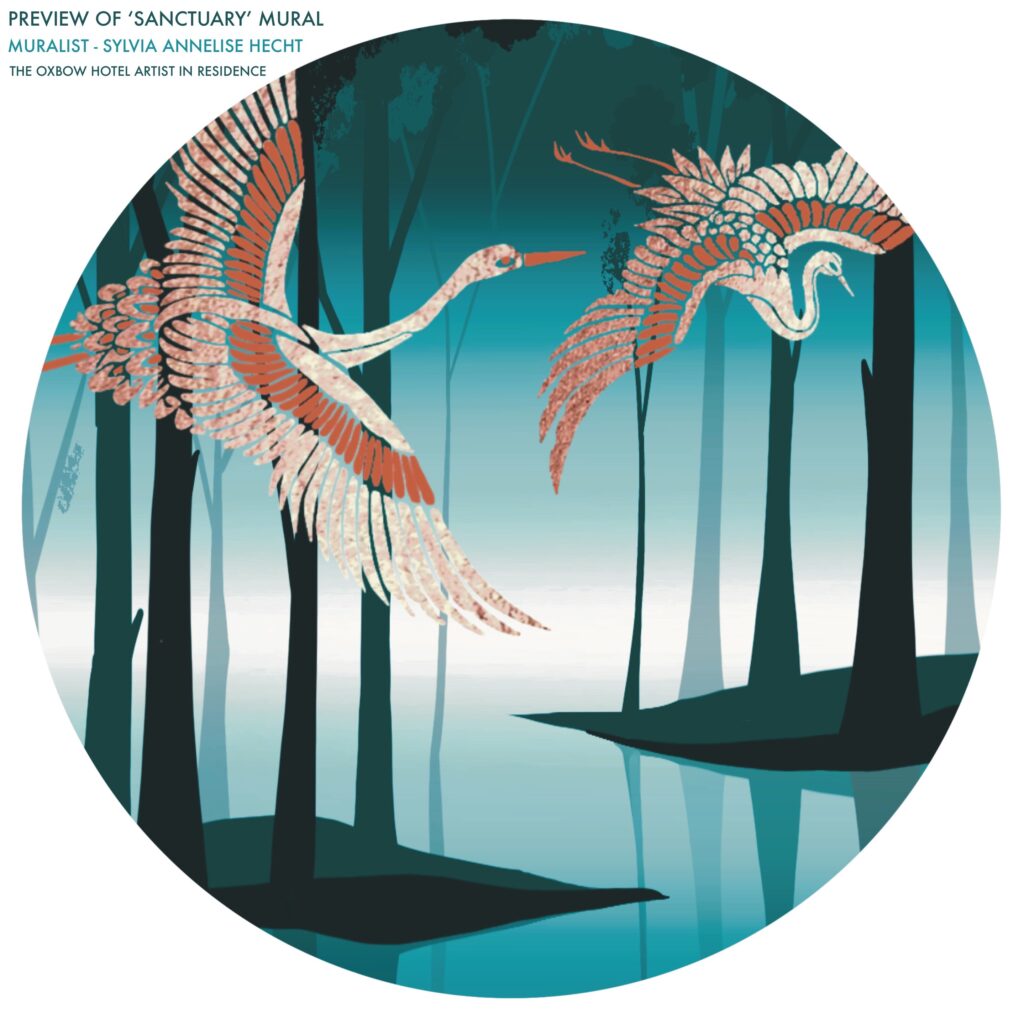 In collaboration with The Oxbow Hotel's Artist in Residence Program, Pablo Group has selected muralist Sylvia Annelise Hecht to design and paint an engaging, unique, and vibrant mural on an exterior brick wall of The Fire House in downtown Eau Claire this autumn!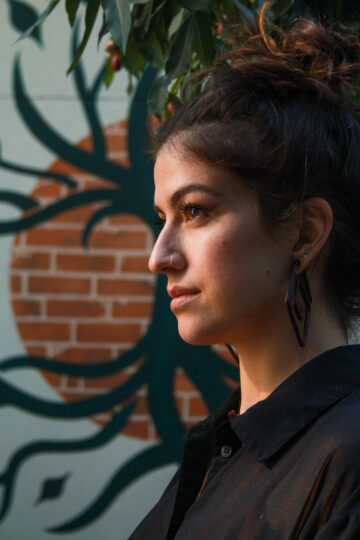 2021 ARTIST
SYLVIA ANNELISE HECHT
OSCEOLA, WI
DOWNTOWN EAU CLAIRE FIRE HOUSE MURAL, AUTUMN, 2021
---
MURAL PAINTING BEGINS IN EARLY OCTOBER!
Want to be a part of the fun?! We're seeking painting assistants and volunteers for the creation of the newest Oxbow Hotel's Artist in Residency Mural in downtown Eau Claire on the side of the Fire House! You can be a part of creating downtown's newest mural art!
You'll get to:
● Work with Sylvia Annelise ( @sylviaesol.art ) an international muralist & learn the mural process
● Receive on the job training on how to paint professional large scale artwork
● Receive credit in related publications about the art
● Get a letter of recommendation/testimonial from the artist AND/OR personal shoutout from the artist AND/OR have your creative portfolio reviewed by the artist
● Daily lunches will be provided
You can expect a really fun work atmosphere with some magical creative energy! We have to get this mural DONE before the frost hits and we need your help! We are all going to join forces to turn this 35ft while wall into a thing of absolute beauty!! We would love to have you as part of the team. Mural work launches at the beginning of October and lasts approximately three weeks, weather depending! 📸 Photographers/videographers are also welcome!
Contact Sylvia directly at SYLVIAESOL@GMAIL.COM if you would like to join the project or find out more!
---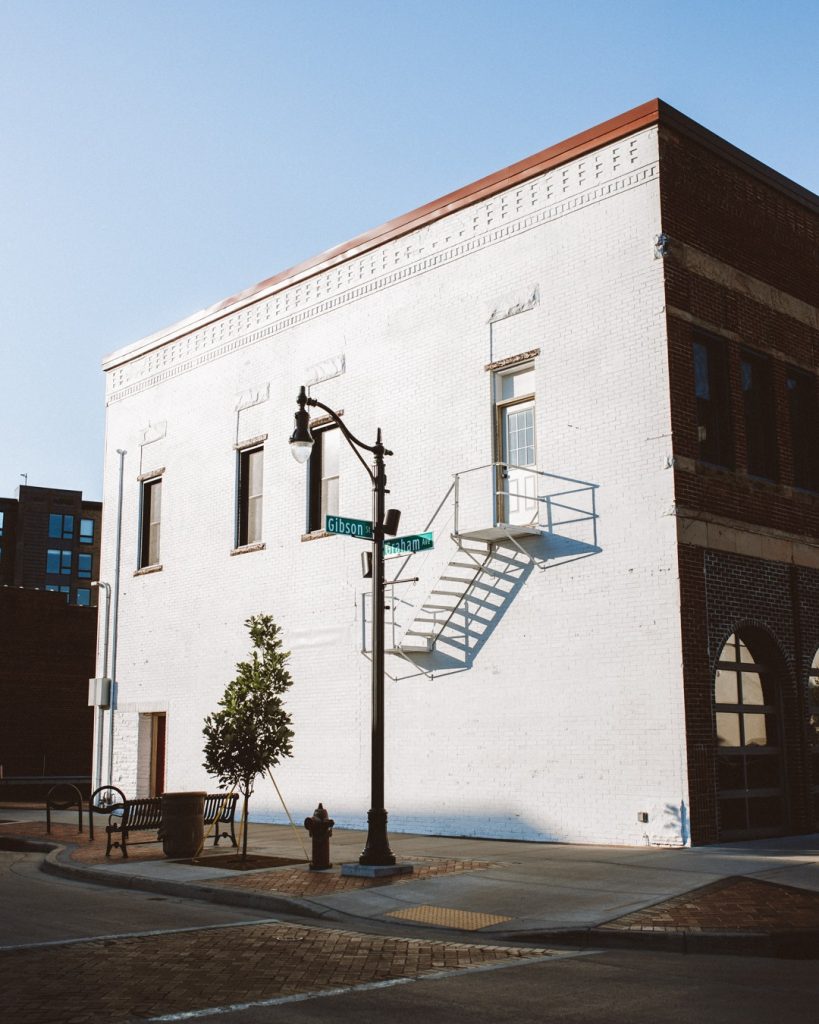 Sylvia Annelise Hecht is a multidisciplinary visual artist who is passionate about exploration of the planet, nature, divinity, and the human spirit. Inspired by her travels, Sylvia's work illustrates the complex harmony between humanity and the natural world. She has large scale murals and has headed various visual design projects in seven countries around the world. Sylvia's recognition of art's ability to connect and teach people fuels her creative process. She believes that a beautiful atmosphere holds magic in its ability to affect the human psyche, and loves using intentional art and design to foster the creation of engaging and enjoyable environments in both public and private spaces. She will continue to travel, create large scale artwork and work to foster creative energy wherever she roams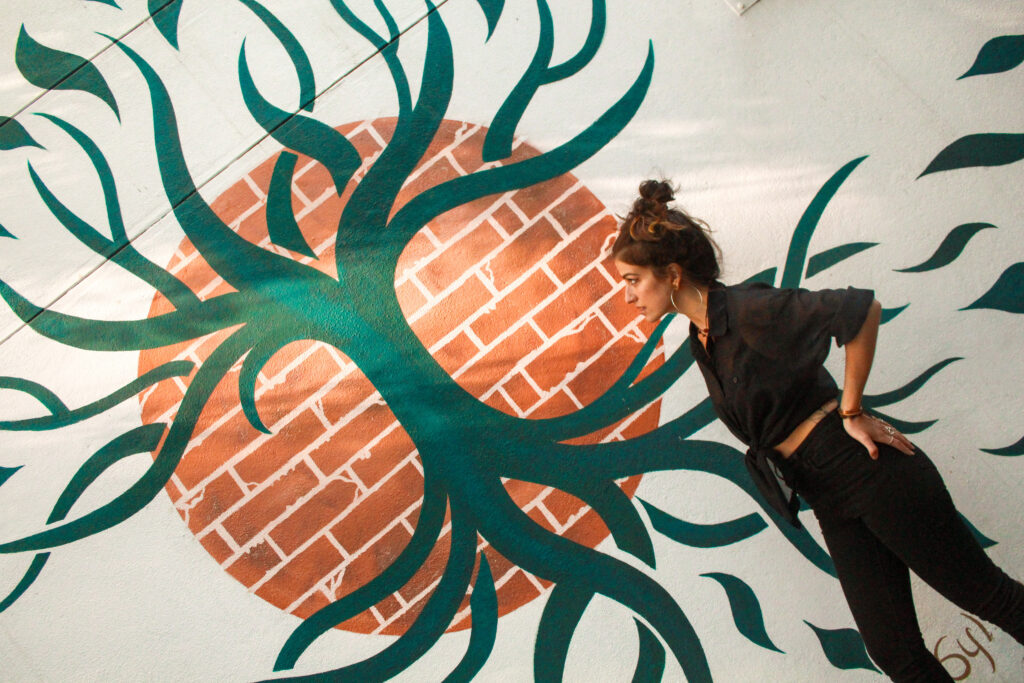 ---
"The reason I share the art that I create today is to help others to erase the boundaries between art and life. I believe that every space is an art space, and every single moment is a masterpiece. Creating art for free, unlimited, unending, public consumption destroys the notion that art and creativity are for a specific time/place or for a specific group of people. In reality, I don't think that the process of appreciating beauty and creating art are truly any different. By bringing more aesthetic intrigue to a community, by creating something that makes people pause for a moment of presence/appreciation/awareness, I am able to help them to recognize their own artistic nature inherent within them. For me art is not an escape from reality, but an extension of reality itself, and so my art is always created to improve the lived experience of those who engage with it."
– Sylvia Annelise Hecht
---
This mural project is dedicated to fostering visual art and community partnerships, while enhancing the downtown area and overall experience of both locals and visitors.
This project is made possible in part through a DECI Downtown Enhancement Grant
---
2018 Artist – Molly Z – Chicago, IL
Once a year the Oxbow Hotel and community partners host a talented visual artist from outside of the Chippewa Valley to stay, eat, and play with us for as long as two weeks. They create a permanent, large-scale mural on a hand-picked downtown building, all while experiencing the best of our community. The artists not only leave their mark on the canvas of our downtown, but interact and collaborate with local artists, students, and the public through events like panel discussions, workshops, receptions, and more. These visiting artists enjoy our city, meet our people, and take their reflections back into their own cities where they can spread the word about our local vibe. Conversely, our local artists and other individuals who take part are left with fresh, outside perspectives and a newfound connection in art scenes around the country. And of course the community is left with some new high-profile public art.
2018 Artist (inaugural season):
Molly Z – Chicago, IL
www.mollyz.net
instagram.com/mollyz.art
Molly Z. has worked many years as a finely detailed digital illustrator, contracting with agencies, product manufacturers, and many different clients. She is always looking for a way to make beautiful art that affects lives daily. The idea of permanence and experience gives Molly Z.'s work a deeper purpose; to transform whole places, to fill spaces with thoughtful, inspiring, lasting works of art. She has created many large-scale works of art, public art for museums, schools, and businesses and has produced live art murals for major industry conferences and special events.
---
Mural Painting Dates
Sunday June 3 – Saturday June 16
Location
Intersection of Galloway and Farwell Streets, the side of the Eau Claire Printing Building, across the intersection from the Oxbow Hotel.
Approximately 3200 square feet.
Community Volunteers:
A handful of community volunteer painters will be accepted to help on some days of the process. If you're interested in being part of a large-scale downtown mural, go to our volunteer form.
---
EVENTS:
Creating Public Mural Art: Panel Discussion
Molly Z. will join a panel of local artists and art leaders in a discussion centered around creating large-scale murals in a community. Guests include Greg Johnson of Artisan Forge, artist and 200 Main Gallery operator Jo Burke, and local artist Jason Anhorn. Artists and enthusiasts of all kinds are invited to participate in the discussion.
Saturday, June 9th, 3-5pm
Location: The Oxbow Hotel Gallery
Community Mural Celebration
Join the team from Visit Eau Claire along with Tangled Up in Hue, who will be on-site doing live screen-printing of mural posters.
Molly Z. will be there to chat with community members and sign posters.
Be part of the celebration as the nearly-finished mural is on display.
Monday, June 11th, 5-7pm
Location: On-site at the Mural, intersection of Galloway and Farwell
---
2018 Funding & Program Partners:
| | | | |
| --- | --- | --- | --- |
| | | Pablo Properties | |
---