This event is over.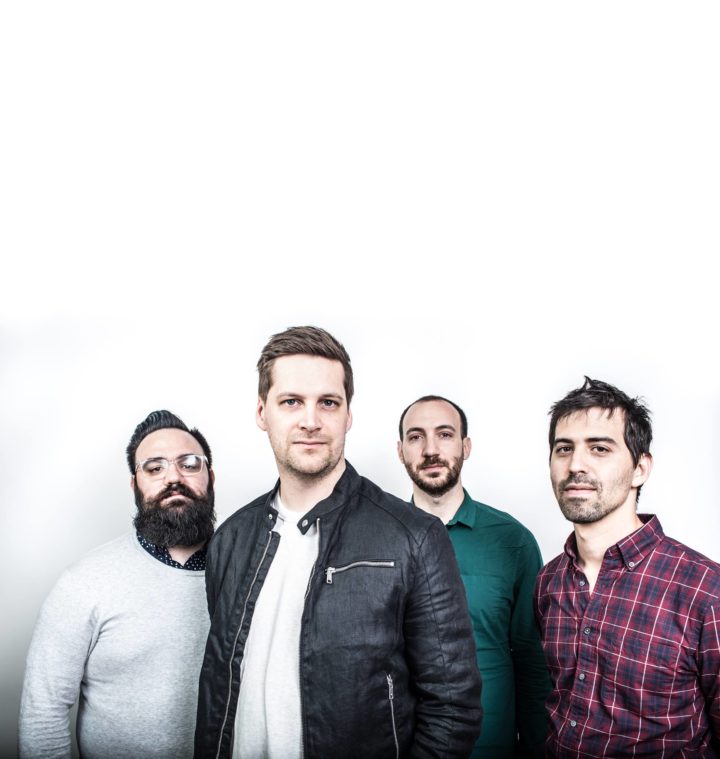 Gallery Friday: Kind Folk
Friday Sep. 14th, 2018 | 8-10pm
When the musicians in Kind Folk first played together in a small Brooklyn apartment back in 2014, there was an immediate synergy between them. Months went by before they played together again, but when they reconvened the same connection was still there. Four years later, after a handful of other sessions and even a failed first gig, the group is releasing their first debut album, "Why Not", on Fresh Sound New Talent in September 2018. The group includes trumpeter/flugelhornist John Raymond, alto saxophonist Alex LoRe, bassist Noam Wiesenberg and drummer Colin Stranahan. Individually, each of the musicians has developed a reputation as a rising star musician in their own right. Having each released numerous solo albums of their own music, they've garnered praise from sources such as the New York Times, Downbeat Magazine, JazzTimes and more. It's without question that they've each established themselves as important voices in the global jazz scene. However, collectively, the whole is greater than the sum of its parts. Kind Folk features primarily original compositions written by each of the musicians, each bringing their unique compositional style to the group to form a unique, quartet sound that is all their own. The group also includes select material by musicians such as Kenny Wheeler, Charlie Haden, Ornette Coleman and others. All in all, there's no doubt that "Why Not" is just the beginning for this group of individual, like-minded, musicians.
DOORS 7:30 // $10 ADVANCE TICKETS // $12 DAY OF SHOW
---
Back to the Calendar