This event is over.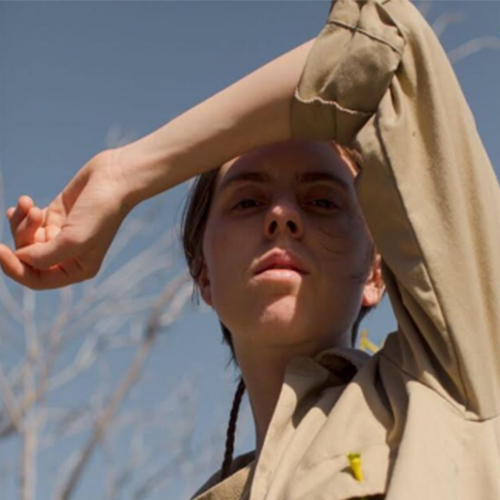 Gallery Show: Hand Habits with Tomberlin
Tuesday Apr. 2nd, 2019 | 8-10pm
Meg Duffy, aka Hand Habits, is a singer, songwriter and guitarist from Upstate New York. She has been putting her time in on the road and in the studio over the past two years with pacific northwest band Mega Bog, and the Kevin Morby Band, making an impression on everyone she comes across with her natural charisma and uncharted talent as a multi-instrumentalist.
Meg Duffy hasn't stopped moving, working, or growing since she left her quiet childhood home in upstate New York. You can find her in the back of the van reading a book, quietly warming up backstage with some guitar workouts, or waiting tables at a neighborhood pizzeria. Though Meg didn't pick up the instrument until she was seventeen years old, her intuitive, naturalistic musicality and commitment to the craft of guitar playing have made an in demand collaborator and guitarist for countless indie acts (Kevin Morby, Mega Bog, Weyes Blood) and kept her between the road and the studio for almost three straight years.
$10 ADVANCE TICKETS // $12 AT THE DOOR
---
Back to the Calendar