This event is over.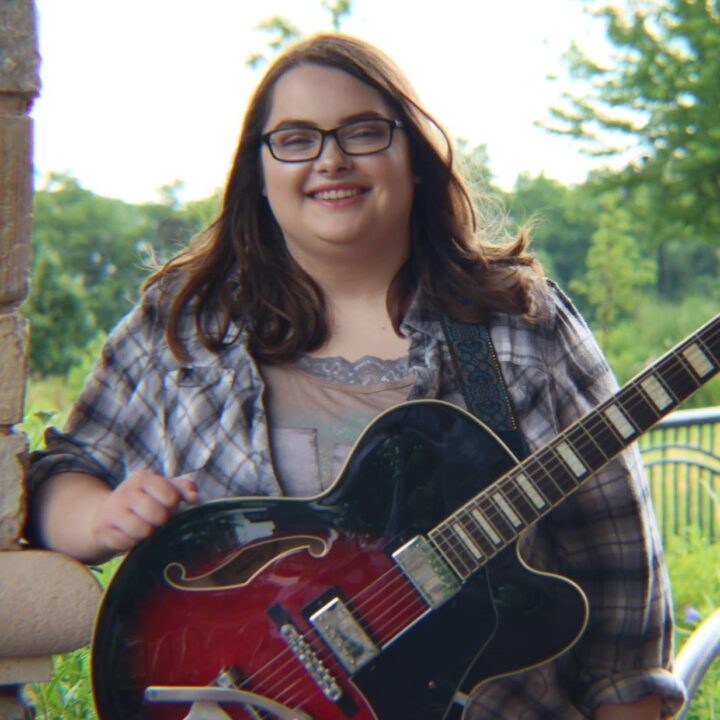 Late Night Jazz: Emily Watkins
Friday Feb. 10th, 2023 | 7-10pm
Emily Watkins has been an active member of the Chippewa Valley music scene for over ten years. During her time with Grammy-nominated UW-Eau Claire's Jazz Ensemble I, the group was awarded the Downbeat Award for Best Undergraduate College Big Band. She currently plays in several jazz groups, including Cathy Reitz & 7 Swing and the Chippewa Valley Jazz Orchestra. Emily is well-versed in a variety of styles of guitar playing, including funk, country/folk, classical, blues, and many varieties of rock music. She is the guitarist and a vocalist in Uncommon Denominator, which has been voted Best Cover Band in the Chippewa Valley in the Volume One Reader's Poll for three consecutive years. Emily has also played in pit orchestras for almost thirty different musicals, playing guitar primarily and doubling on banjo and mandolin. In 2021, she played with the Rocky Mountain Repertory Theatre in Grand Lake, Colorado.
---
Back to the Calendar