This event is over.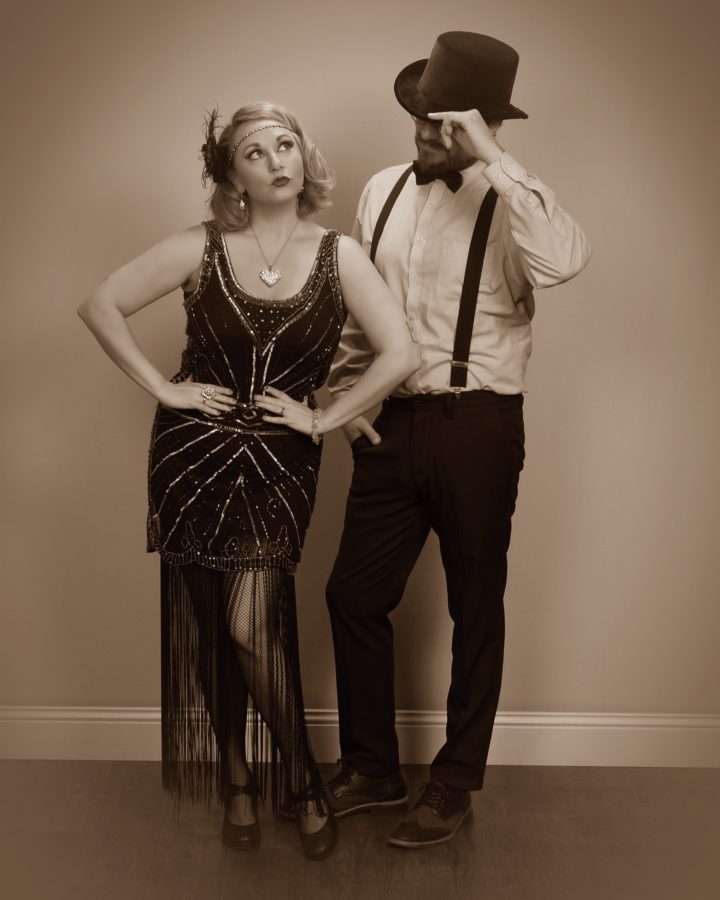 Speakeasy Halloween Party with Sundae + Mr. Goessl
Thursday Oct. 31st, 2019 | 8-10pm
Speakeasy Halloween Party at The Lakely has everyone going Gatsby! Join us on Halloween night, Thursday October 31 from 8-10pm, for some fun costumes, crazy cocktails and live music from your favorite Prohibition Era duo Sundae + Mr. Goessl. No cover, no coppers…
Bio:
Sundae + Mr. Goessl features award-winning vocalist Kate Voss (Earshot Magazine's Vocalist of the Year, two-time Seattle-Kobe Vocal Jazz Princess) and tireless virtuoso guitarist, Jason Goessl. This charming wife/husband duo incorporates humor, vintage style, interesting instrumentation, nostalgia and serious chops in their act and were awarded Best Duo of 2017 from Seattle Weekly. Bringing back the sounds from a by-gone era and spreading the joy of jazz like Johnny Appleseed, this act can be described in a single word: delightful.
Sounds like:
"Chet Atkins and Billie Holiday at a cocktail party"
"I close my eyes and it's Les Paul & Mary Ford!"
"Sundae is a cross between Christina Aguilera and The Marvelous Mrs. Masiel"
---
Back to the Calendar