This event is over.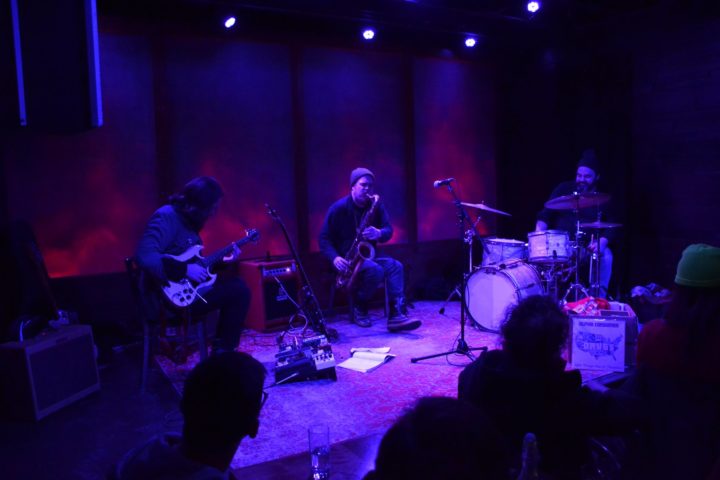 Special LIVE Performance: Mike Lewis + JT Bates+ Jeremy Ylvisaker
Thursday Nov. 7th, 2019 | 8-10:30pm
Mike Lewis (sax) with JT Bates (drums) and Jeremy Ylvisaker (guitar) are no strangers to the Eau Claire music scene. All three are common contributors to the Oxbow Hotel LockInns and other Justin Vernon projects (Bon Iver, Big Red Machine, Come Through). This special Thursday jazz session will feature these Twin Cities in a unique 2 set jazz club experience.
---
Back to the Calendar