By Cassandra Lueck, Events and Marketing Director at The Oxbow Hotel and The Lakely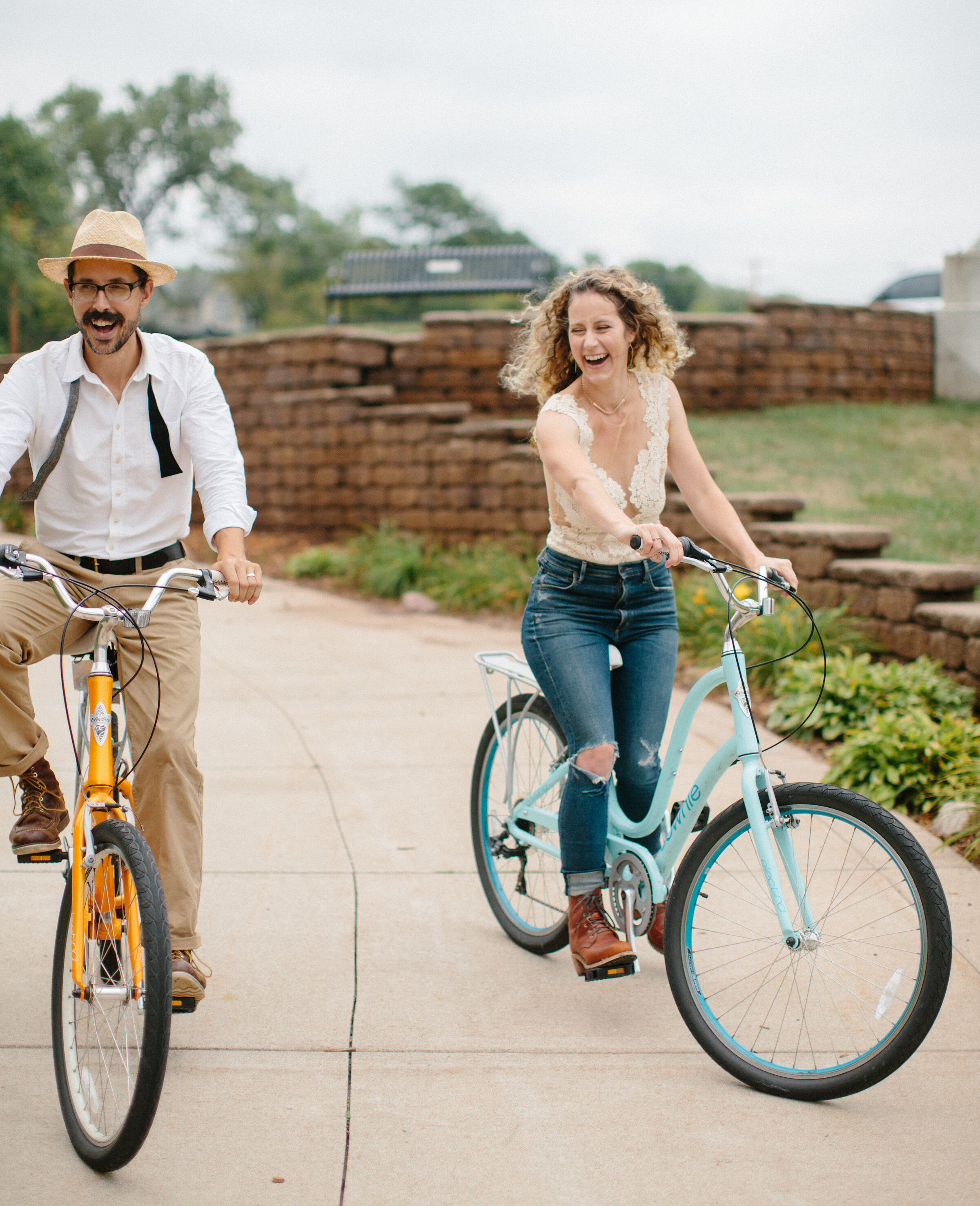 ---
It's summertime in Eau Claire, and we can't think of anywhere we'd rather be. Except maybe on a bicycle… exploring our amazing city and its awesome bike trails.
You with us?!
---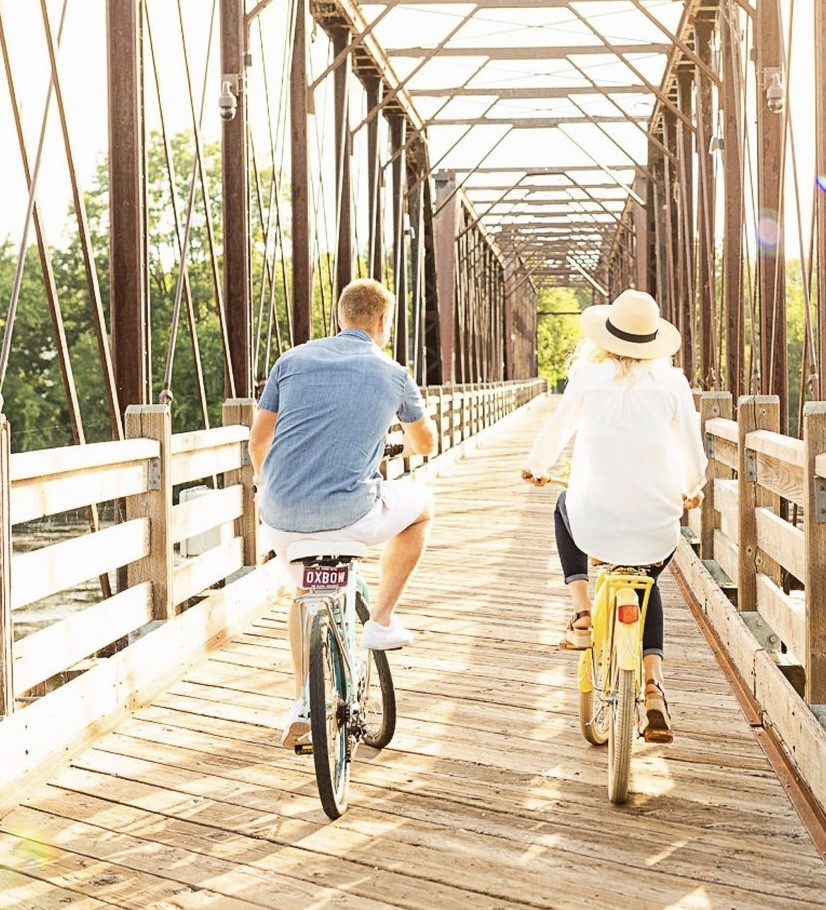 ---
Here at The Oxbow we take the outdoors seriously, and we hope you do too. Sure, our indoor spaces and courtyard host a lot of action you won't want to miss, but our big goal while you're here is getting you outside to truly enjoy the rich landscape of this city. We're talking 32 miles of beautiful, paved bike trails (in the city alone), two gorgeous rivers, and a gleaming oxbow lake. At some point during your visit, we'd love to get you out on those trails, seeing our beautiful city up close.
---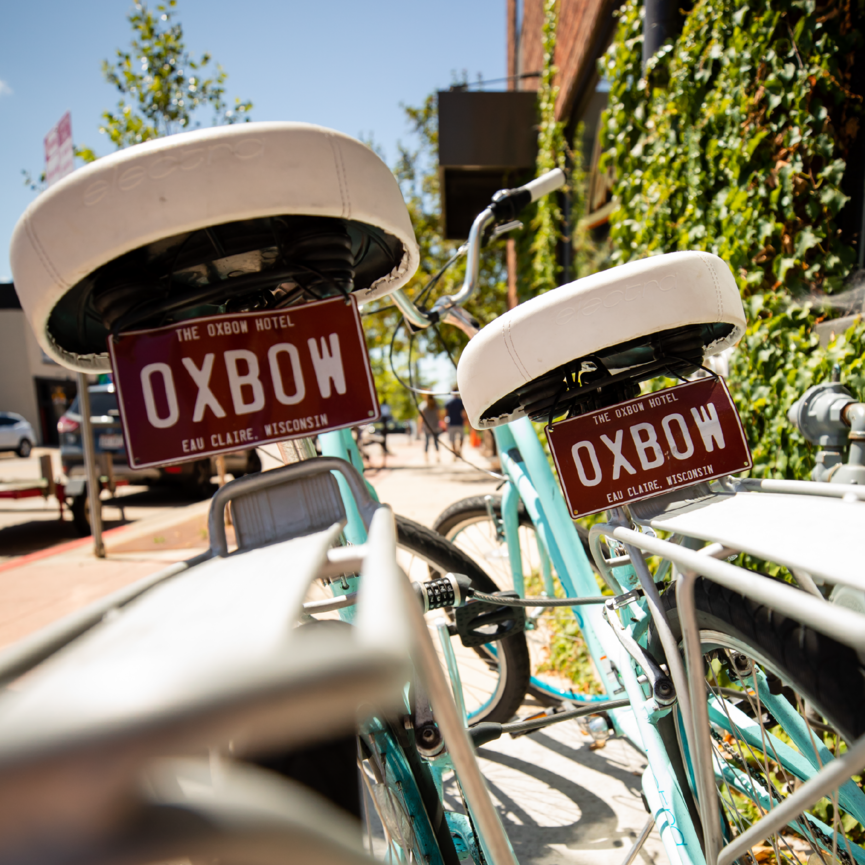 CHECK IT OUT…
Included with your stay is full access to our fleet of bicycles (singles, a tandem, and a burley) free of charge; first come, first served.
---
That's right, complimentary bikes with your stay! We're lucky enough to have a bike trail right out the front door of the hotel — seriously, step outside the next time you're here and look across the street and to the left — that's it right there! Also, we offer helmets. No matter how big of a rebel you are at home, we want to send you on your way safely. Don't worry, you can take it off for your selfie in front of our Oxbow Artist in Residence Mural, Cascade, which is just a hop, skip and a jump across the street.
And speaking of being safe, we take pride in keeping our bikes clean and well-maintained… this includes sanitizing them before you hop on, so you can enjoy your excursion and have total peace of mind.
---
---
Sounds good, right?!
Click here to check out our available rooms, tons of other awesome amenities, and to begin planning your next Eau Claire adventure!